10 Most Famous Graves in the World
Many shudder at the word 'grave' or 'grave'. Though not always the place presents an atmosphere of horror. In Indonesia, there are many historical tombs, such as in Trunyan, Tana Toraja, Kalibata, and the Ancol Dutch Cemetery.
Residents of Truyan Village, Bali, still carry out one of their unique traditions, which is to bury people in trees. Although the view is gloomy and magical, there is no foul odor here because the bodies are buried in the fragrant Taru Menyan Tree.
Meanwhile, after the funeral tradition of Rambu Solo, residents of Tana Toraja, South Sulawesi, usually buried their bodies standing on rock cliffs. Just like in Trunyan, there is no disturbing odor here.
There are also many burial areas abroad that have a unique history, story and form. Here are some of them:
Cementerio General – Santiago, Chile
This grave area is the largest in Santiago. There are more than 2 million tombs that reside here. What is unique, the graves here are divided according to the corpse profession, ranging from teachers, firefighters, to clowns.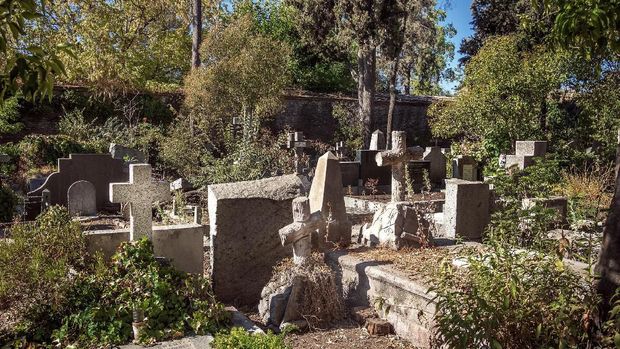 Mirogoj Cemetery – Zagreb, Croatia
This grave has a tomb and cremation area. Unlike a barren or dreary burial area, the bodies buried here can enjoy the afterlife with a more "instagramable", because the building is an ancient castle, complete with carved walls and patterned floors.
Waverley Cemetery – Sydney, Australia
Funerals with open ocean views can be found here. There are around 80 thousand graves that live in this area bordering Bondi Beach.
The Merry Cemetery – Sapanta, Romania
Residents in Sapanta seem to be very guarded, so they can get proud obituary writing to display on their tombstones. In this grave, the body was buried with gravestones with caricatures of him during his lifetime. Tombstones there also illustrate the death that picked them up, ranging from seriously ill to a car accident.
Panteón Antiguo de Xoxocotlán – Oaxaca, Mexico
The animated film 'Coco' was inspired by the celebration of the Day of the Dead (Día de los Muertos) which is celebrated in this cemetery. Visiting the graves of relatives is a tradition of the people here, so that the graves that spread out are decorated with beautiful flowers. Día de los Muertos is held every 31 October.
Highgate Cemetery – London, England
The tomb of Karl Marx is the most popular tourist attraction here. Gothic atmosphere is felt when entering the cemetery area that has existed since the 19th century. There is also a tour around for those who want to know more about the history of the cemetery.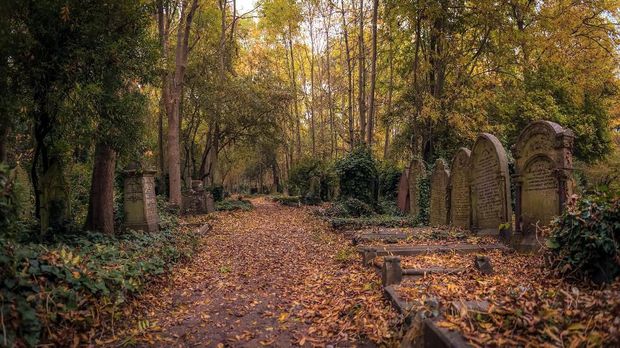 Hollywood Forever Cemetery – Los Angeles, California
Just like Highgate Cemetery, this burial area also became the last place for famous people like Johnny Ramone. In addition there are many Hollywood directors, actors, and actresses who are buried here.
Cimetière du Père Lachaise – Paris, France
Jim Morrison, Oscar Wilde, Frederic Chopin, Marcel Proust, harga buah zuriat and Amedeo Modigliani are buried here. Wilde's tomb is the most popular, because many leave lip marks on their gravestones.
Neptune Memorial Reef – Key Biscayne, Florida
Cremation on land may be normal, but those who want to be cremated under the sea might be able to come to this burial area. Cremation ash will later be mixed with cement formed by the statue and then submerged in water. When diving into the waters, the view is like in the city of Atlantis.
Calvary Cemetery – New York, New York
The cemetery in the middle of the city is not only in Jakarta. This burial area is in the heart of New York with views of skyscrapers. The film 'Godfather' also filmed here.