7 Unexplored Travel Destinations in China
Since the last few years, China has become the largest contributor to tourists in the world tourism industry.
Not only that, the number of tourists visiting the bamboo curtain country is also quite a lot. Based on travel guide China data, the number of tourist visits to China in 2018 was 141.2 million.
Usually tourists will visit several popular tourist destinations such as the Great Wall, the Forbidden City, or other places.
But for those who are looking for interesting tourist attractions that are not included in the magnetic vortex of visitors, here are 7 tourist destinations that should be visited based on info quoted from China Highlight, Tuesday (1/10).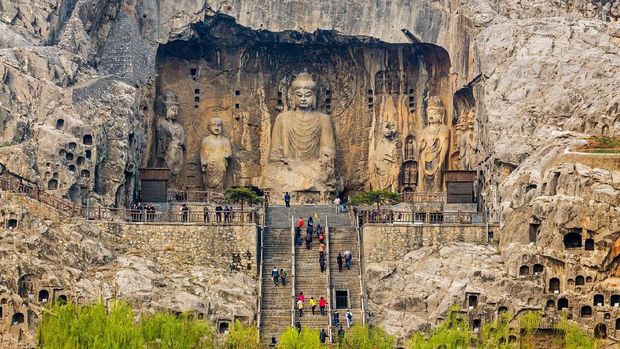 Luoyang
Luoyang was the capital of ancient China, where many dynasties built their civilizations. Here is the 'warehouse' of culture and history, but unfortunately not many people know about this. If you are in China, take a visit to this place.
Jiuzhaigou
To reach this place it takes at least nine hours drive from Chengdu, this is apparently why Jiuzhaigou is empty of visitors. Even if you have a strong adventure determination, this right presents a very charming mountain panorama.
Shangri-La
Similar to Jiuzhaigou, Shangri-La also presents a majestic panorama of mountains. To achieve this, it takes about four hours by road from Jiuzhaigou and prepare a few days to enjoy slowly.
Deqin
Deqin is one of the cities in the highlands, which is located at an altitude of 3,600 masl or only 76 meters adrift from the height of the summit of Mount Semeru. Natural and wild highland views are the main dish at this place.
The Dongchuan Red Lands
Only a few years ago, this stretch of red hills has attracted the attention of tourists. This is inseparable from the role of the photographer and videographer who spread the place within 250 km of Kunming.
The Zhangye Rainbow Mountains
The northern part of the silk path is often known as the rainbow mountains because of its colorful rocks. Unfortunately to get to this place, transportation is still very difficult. But this is clearly not an obstacle for those who are adventurous.
Turpan
This place is an anomaly, because the height is lower than sea level. But here is an ancient life that began long before the dynasty in China stood